The In-Between Time
Investment Outlook
At the very least, the in-between time can create the impression among investors that the economy can endure and adapt to monetary policy at current levels. However, until the long lags come into effect, it seems premature to draw this conclusion.
LGIM America exists to help people achieve their long-term financial goals and to make a difference in their lives, industries and communities. As a Chicago-based registered investment advisor with $199 billion in assets under management as of September 30, 2023, we are proud of our commitment to partner with clients. We specialize in the design and management of investment solutions for the US institutional market that address three primary concerns: stabilizing pensions, income for life and sustainable solutions.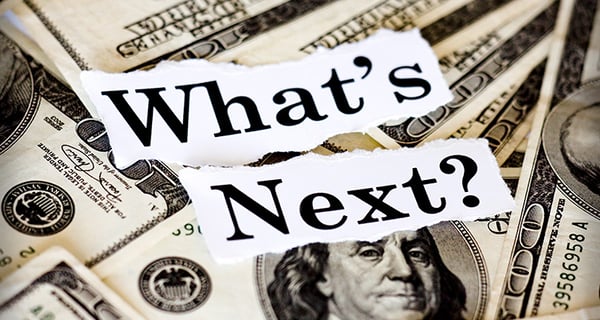 Blog: SFA Program Update
The SFA Program is a once-in-a-generation opportunity. Given this backdrop, many sponsors view this capital more conservatively. Others take a more holistic approach and consider their legacy portfolio with their SFA portfolio. Each sponsor and consultant will need to weigh these decisions within the context of their plan.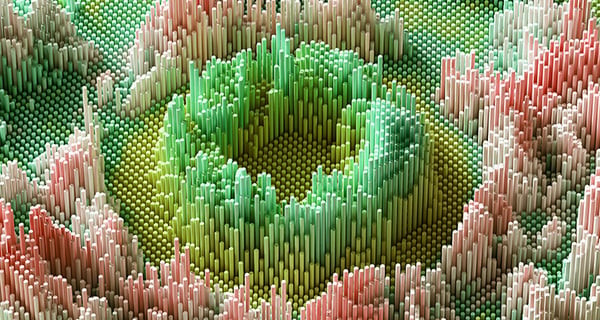 Blog: Navigating Fixed Income's Versatility
Today's entry points into fixed income may provide investors with potential opportunities to build diversified, opportunistic and durable portfolios. But unpredictable markets and elevated economic uncertainty calls for an active and flexible approach to security selection and portfolio construction.

Buy and Maintain Credit Strategies
Buy and maintain credit strategies are already providing companies around the world with more efficient and secure LDI solutions. LGIM America has a well-established track record in managing client funds in buy and maintain credit strategies.
Congratulations, Alyssa Dziedzic
Alyssa Dziedzic, Manager, US Client Order Management, was named LGIM America's Quarterly Champion Award Winner. Alyssa was nominated by her peers for her dedication, positivity and leadership. The purpose of the LGIM America's Champion award is to provide timely recognition to employees demonstrating their commitment to LGIM America's purpose, values, behaviors, and culture.
Commodities Mutual Fund
LGIM America, a registered investment adviser specializing in designing and managing investment solutions in the US market across active fixed income, equity and portfolio solutions (including multi-asset and liability driven investment), announced the launch of a new innovative commodities mutual fund, which took place on June 20, 2023. The fund's launch continues to demonstrate the firm's dedication to its clients and its growing Defined Contribution (DC) capabilities.
2022 CIO Industry Innovation Award
CIO has selected LGIM America as the 2022 Industry Innovation Award winner for Liability Driven Investing (LDI). The CIO awards centered on allocators driving change and enhancing institutional fund performance and the service providers driving innovation in institutional investing.1
Stewardship through action
At LGIM America, our purpose is to create a better future through responsible investing. Our 12th Active Ownership report shows how we engage with companies and policymakers, and how we push for positive change for our clients and the world. Read the report to find out more about how we put our purpose into action.
Subscribe to our publications
Stay informed with our latest news, announcements and thought leadership by subscribing to our publications.

1. Chief Investment Officer, 2022, Asset Management & Service Providers survey. Nominees are anonymously submitted by their peers across the industry. Finalists and winners are chosen from the nominee pool by the CIO editorial team in conjunction with an advisory board of former and current CIOS. LGIMA did not compensate CIO for its award. This award does not imply that LGIMA will or has been successful in its product offerings or services.
This material is intended to provide only general educational information and market commentary. Views and opinions expressed herein are as of the date set forth above and may change based on market and other conditions. The material may not be reproduced or distributed. The material is for informational purposes only and is not intended as a solicitation to buy or sell any securities or other financial instrument or to provide any investment advice or service. Legal & General Investment Management America, Inc. does not guarantee the timeliness, sequence, accuracy or completeness of information included. Past performance should not be taken as an indication or guarantee of future performance and no representation, express or implied, is made regarding future performance.
Certain of the information contained herein represents or is based on forward-looking statements or information, including descriptions of anticipated market changes and expectations of future activity. Forward-looking statements and information are inherently uncertain and actual events or results may differ from those projected. Therefore, undue reliance should not be placed on such forward-looking statements and information. There is no guarantee that LGIM America's investment or risk management processes will be successful.