Stewardship through action
Leaders in helping people and institutions positively influence change while achieving their financial goals
As part of a global enterprise, we encourage companies to develop resilient strategies, think longer-term and consider all their stakeholders. We are committed to leadership, transparency and consistency in sustainable investments, a commitment that runs throughout the global organization. We also work towards changing wider market standards, policies and regulations to make the financial system more sustainable. As part of our holistic approach to ESG Investing, we ensure our decisions, influence and products are focused around three important criteria:
Stewardship
Engaging with some of the world's largest companies, driving change and raising standards
Embracing positive corporate stewardship by actively voting proxies to promote sustainable business activities
Solutions
Designing solutions that reflect clients' investment goals and values
Using LGIM's analytical expertise to construct portfolios that reflect a client's preference for certain investment themes
Integration
Incorporating ESG factors into company and security valuation
Ensuring a security's value adequately compensates for ESG risks/opportunities as they relate to the probability of default
Our approach to stewardship
As active proponents of the benefits of stewardship codes, we aim to improve the quality of stewardship and ownership across the markets in which we invest. We endorse and adhere to the ISG Framework's Principles for the US market. In addition, we help promote the long-term success of companies in such a way that the ultimate providers of capital also prosper. Effective stewardship benefits companies, investors and society as whole.
Theme-based
Long-term themes identified by Legal & General
Quantitative and qualitative solutions
Focused engagement
Direct consequences
Regional
Stewardship developments and ESG score
Focused engagement and consistent voting
Market change through advocacy
Collaboration to amplify impact
Individual companies
Strategy
Financial and non-financial performance
Capital structure
ESG risks
Active Ownership
At LGIM America, our purpose is to create a better future through responsible investing. Our 12th Active Ownership report shows how we engage with companies and policymakers, and how we push for positive change for our clients and the world. Read the report to find out more about how we put our purpose into action.
Voting Disclosures
We are committed to a transparent approach in the exercise of our stewardship activities. We disclose the details of our vote instructions on a per-meeting basis, with the rationale provided for all votes cast against management.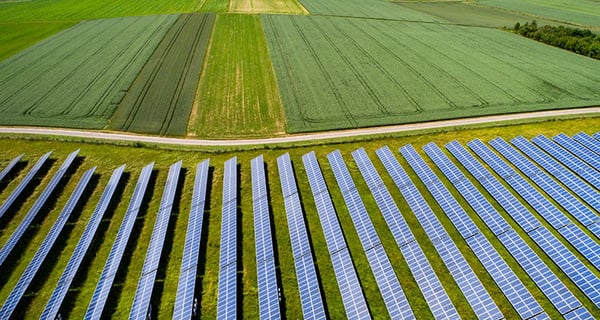 LGIM ESG Score
We have developed proprietary, rules-based approaches to scoring companies from an environmental, social and governance (ESG) perspective. Under the score, we have published our assessment of several thousand of the world's largest companies against 28 key metrics.
Sustainable Development Goals
The Sustainable Development Goals (SDGs), set by the United Nations, are a framework for articulating some of the most pressing social, economic and environmental issues that could threaten the livelihood and wellbeing of everyone on the planet unless they are addressed urgently. We fully support the objectives of the SDGs and many of the SDGs' principles and themes are embedded in our approach to responsible investing.
Climate change is one of the defining issues of our time. In recognition of its potentially catastrophic outcomes for the world – and our clients' assets – we support efforts to limit carbon emissions to net zero by 2050. Under our Climate Impact Pledge, we commit to helping companies to reach this objective.
Transparent feedback
Engaged with key global regulators, frequently commenting publicly (e.g., enhanced human capital disclosures1 and proposed proxy advisor regulations)
Leveraging media influence
Named 13 companies as laggards as part of our latest Climate Impact Pledge
Capital allocation driving change
Launched the Future World Fund, a suite of ESG oriented strategies, in April 2019
Taking a distinct stance
Recognized as a leader on key proxy votes on climate change, political lobbying, and executive pay2
1. Submissions are posted publicly, e.g. https://www.sec.gov/comments/s7-11-19/s71119.htm
2. Majority Action- Climate in the Boardroom: How Asset Manager Voting Shaped Corporate Climate Action in 2019. https://www.majorityaction.us/asset-manager-report https://www.sec.gov/comments/s7-11-19/s71119.htm
Unless otherwise stated, references herein to "LGIM", "we" and "us" are meant to capture the global conglomerate that includes Legal & General Investment Management Ltd. (a U.K. FCA authorized adviser), LGIM International Limited (a U.S. SEC registered investment adviser and U.K. FCA authorized adviser), Legal & General Investment Management America, Inc. (a U.S. SEC registered investment adviser) and Legal & General Investment Management Asia Limited (a Hong Kong SFC registered adviser). The LGIM Stewardship Team acts on behalf of all such locally authorized entities.© 2020 Legal & General Investment Management Limited. All rights reserved. No part of this publication may be reproduced or transmitted in any form or by any means, including photocopying and recording, without the written permission of the publishers.