Careers
Find the future you at LGIM America
Be part of the team
At LGIM America, we seek people who are driven, talented, ambitious and ready to contribute to our growing firm.
We have a supportive environment that recognizes achievement.
We encourage a good work/life balance.
We promote career development at all levels.
By being part of our team, you can enjoy all the rewards, benefits, training and development opportunities you'd expect from one of the largest insurance and investment management companies in the world.
Interested in working at LGIM America? Learn about our career opportunities.
Best Places to Work in Money Management
Making LGIM America a great place to work is something we all do every day, from nurturing our collaborative and client-centric culture, to creating a diverse and inclusive environment, to investing in our community. Our employees are our most valuable assets; we are excited that our employees are feelings that, too.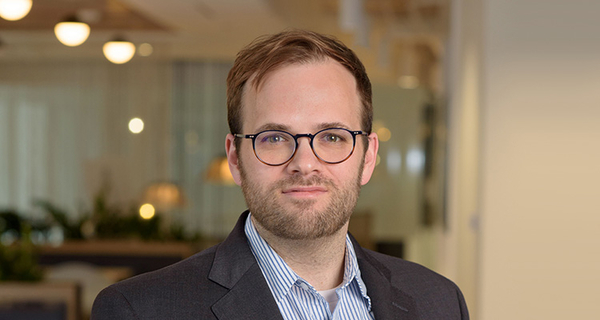 Congratulations, Christopher Thiele
Chris Thiele, Manager, Portfolio Analytics, was named LGIM America's Quarterly Champion Award Winner. Chris was nominated by his peers for his hardworking nature, friendly and positive attitude, and ability to collaborate. The purpose of the LGIM America's Champion award is to provide timely recognition to employees demonstrating their commitment to LGIM America's purpose, values, behaviors and culture.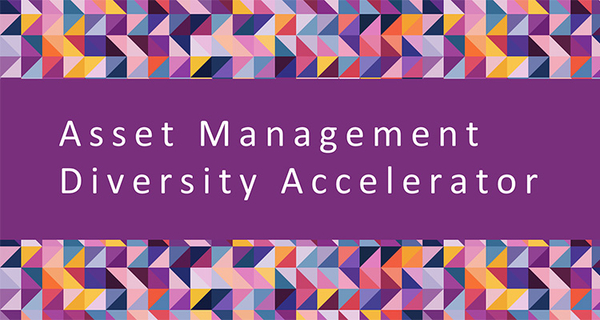 Asset Management Diversity Accelerator (AMDA)
AMDA is a 24-month rotational development program for entry-level job seekers interested in asset management. AMDA participants will spend eight months as junior research associates at each of three Chicago-area asset management firms: Allstate Investments, LGIM America, and William Blair Investment Management. Visit the AMDA website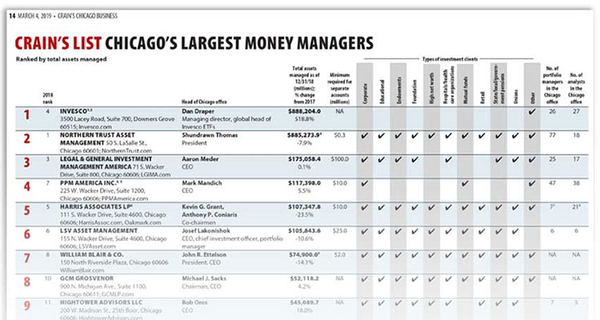 Chicago's 2022 Largest Money Managers by Crain's Chicago Business