The In-Between Time - Q4 2023
Download the full article
The In-Between Time
The in-between time seems to be a period where monetary policy may appear to have less of an immediate impact on the economy. The recent strength in the labor market is a case in point. Similarly, investors should be prepared for the possibility that the pace of disinflation may slow or even reverse in the coming months. At the very least, the in-between time can create the impression among investors that the economy can endure and adapt to monetary policy at current levels. However, until the long lags come into effect, it seems premature to draw this conclusion.
Additional highlights
Pension Solutions Monitor: We estimate that pension funding ratios decreased over the third quarter of 2023. Based on market movements, the average funding ratio is estimated to have decreased from 103.5% to 102.6%.
Fixed Income: In investment grade credit, we remain modestly defensive as spreads are now tighter than before the cycle began, while downside risks have proliferated. In terms of sectors, we view utilities as an attractive overweight irrespective of the macro view, and we expect sovereign spreads to widen when economic data starts to roll over.
Equities: A decline of 3-4% for the quarter across many broad domestic and global indices is not an aberration against the backdrop of rising rates and their potential to restrict growth. However, dynamics under the surface of index-level performance illuminate market expectations and related implications for prospective risks.
Real Assets: We see AI as a material trend with upside potential for productivity and growth, creating new investment opportunities within the real assets universe.
Download the full article
Read our thoughts and reflections with regards to the financial markets as well as timely topics by downloading our latest newsletter.

Cash Balance Plans
Portfolio Solutions - LDI
Because cash balance plans with yield-based crediting rates operate differently than traditional plans, it is vitally important for investment strategy, contribution strategy and actuarial assumption setting to operate in a coordinated fashion to meet plan sponsor goals.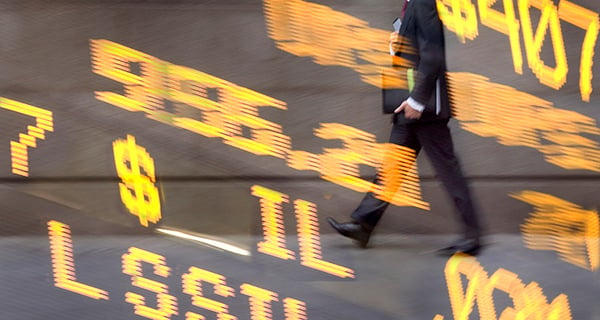 Rethinking Overlay Manager Diversification
Portfolio Solutions - LDI
At LGIM America, we believe overlay manager diversification is likely inefficient and creates uncompensated risks. Using multiple overlay managers can result in increased costs, collateral inefficiency and higher governance burdens.
Views and opinions expressed herein are as of the date published and may change based on market and other conditions. The material contained here is confidential and intended for the person to whom it has been delivered and may not be reproduced or distributed. The material is for informational purposes only and is not intended as a solicitation to buy or sell any securities or other financial instrument or to provide any investment advice or service. Legal & General Investment Management America, Inc. does not guarantee the timeliness, sequence, accuracy or completeness of information included. Past performance should not be taken as an indication or guarantee of future performance and no representation, express or implied, is made regarding future performance.
Unless otherwise stated, references herein to "LGIM", "we" and "us" are meant to capture the global conglomerate that includes Legal & General Investment Management Ltd. (a U.K. FCA authorized ad-viser), LGIM International Limited (a U.S. SEC registered investment adviser and U.K. FCA authorized adviser), Legal & General Investment Management America, Inc. (a U.S. SEC registered investment adviser) and Legal & General Investment Management Asia Limited (a Hong Kong SFC registered ad-viser). The LGIM Stewardship Team acts on behalf of all such locally authorized entities. © 2023 Legal & General Investment Management Limited. All rights reserved. No part of this publication may be re-produced or transmitted in any form or by any means, including photocopying and recording, without the written permission of the publishers.